Promoting Uzbek culture and arts
For all nations, preserving their historical and cultural heritage is vitally important, for many reasons. Historical and cultural heritage has a crucial influence on people's sense of identity, by enabling them to feel that they are part of the history, culture and traditions of previous generations and offering the most objective evidence of the past.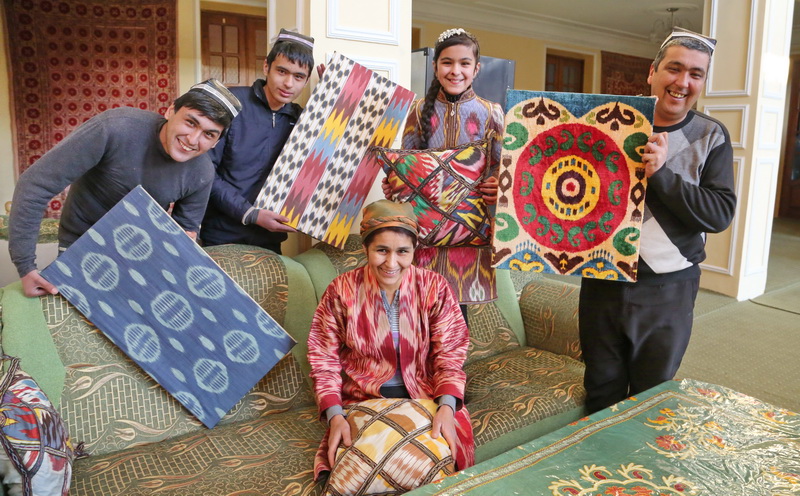 The heritage that has been created, preserved and handed down to subsequent generations is an unchanging treasure that guides and directs people in this world. It is on the basis of these treasures that people define their own priorities in life. So as to preserve the rich and unique historical, cultural and literary heritage of Uzbekistan and pass it on to future generations, the implementation of measures to support and promote these aspects within the country and abroad has been defined as one of the main areas of the Islam Karimov Foundation's work.
In line with its statutory aims and tasks, the Foundation provides assistance in publishing and disseminating cultural, educational and academic materials, popularizing the works of Uzbek writers, both classics and the creations of contemporary authors, and translating their output into foreign languages. In this regard, it is also planned to create and publish works devoted to the rich national traditions, culture, literature, crafts and other achievements of which the Uzbek people can rightly be proud.
In addition, the Foundation works with relevant organizations to hold cultural and educational events, including concerts and exhibitions, both in Uzbekistan and abroad, and assists in cultural, academic and educational exchanges among leading figures in the arts and the academic community from the Republic of Uzbekistan and foreign countries. The Foundation also pays particular attention to developing and consolidating a national school of contemporary art for Uzbekistan. The Foundation plans to collect the best works by authors and to organize exhibitions of the works of distinguished and young Uzbek masters.
In addition, it is planned to support national handicrafts and to acquire works of art (art collections, art design etc), so as to organize exhibitions of such works of art at a variety of cultural institutions on a charitable basis.