An Evening Commemorating the First President in Nukus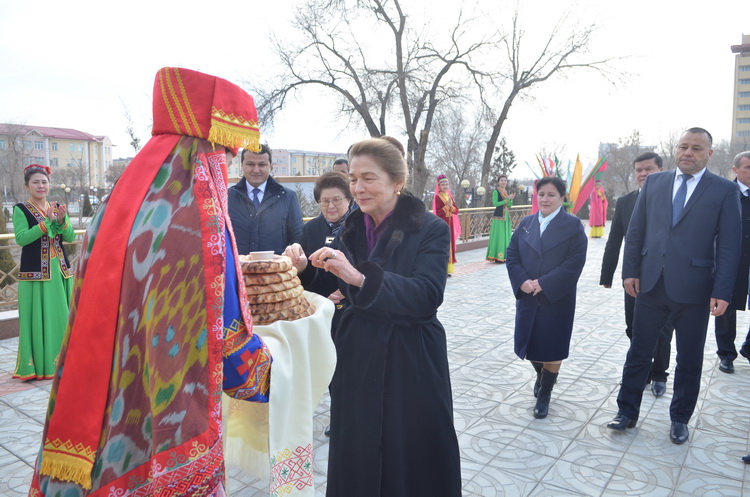 An event was held in Nukus dedicated to celebrating the 80th birthday of the founding father and First President of independent Uzbekistan, Islam Karimov.  
The event was attended by representatives of the Supreme Council and Council of Ministers of Karakalpakstan, JSC "Uzbekneftgaz," the Islam Karimov Foundation and the Scientific and Educational Complex, as well as members of the general public, elders, figures from culture and the arts, teachers, students and schoolchildren.
The event's special guest was Academic Sayyora Rashidova from the Academy of Sciences. The wife of the First President, Tatyana Karimova, thanked all participants for their contribution in commemorating Islam Karimov, and wished peace and well-being for all those present, and prosperity for our Motherland.
The guests at the evening were shown a documentary film on the life and activities of our First President. A photography exhibit described Islam Karimov's contribution to the development of the Karakalpak Republic. A festive performance of traditional dances and songs of the Karakalpak people capped off the evening.