A delegation comprising representatives of a group of Spanish companies have visited the Oqsaroy presidential residence in Tashkent to pay tribute to the memory of the founder of independent Uzbekistan and its first president, Islam Karimov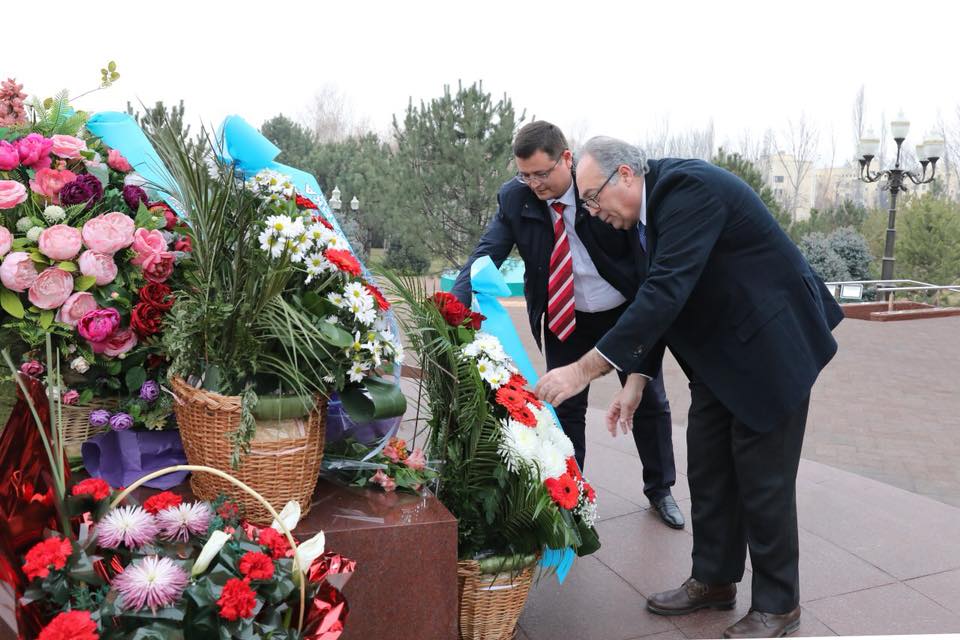 The guests visited an exhibition, which was mounted to mark President Karimov's 80th birthday, and displays pictures and paintings featuring different stages of the late Uzbek leader's life.
Members of the Spanish delegation said that President Karimov managed to keep peace and stability in one of the most decisive periods of the nation's history, and that he laid the solid foundations for its further sustainable development.
The delegation members met President Karimov's wife Tatyana Karimova, staff of the Karimov Foundation and The Islam Karimov Academic and Educational Complex.