A Meeting with Awardees of the State Scholarship of the First President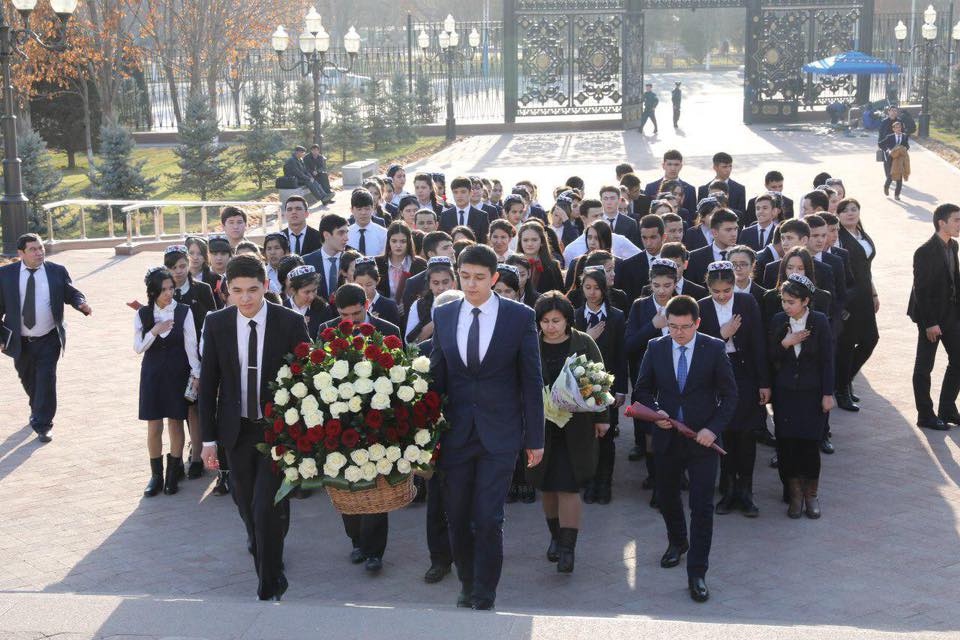 A meeting took place in the Scientific and Educational Complex named after Islam Karimov with students at the universities, secondary schools and colleges in Tashkent and the Tashkent region, dedicated to the 80th birthday of the First President of Uzbekistan.
At the meeting, warm words of remembrance were spoken by Islam Karimov's wife Tatyana Karimova, the staff of the Memorial Complex, well-known scholars and specialists, and students awarded the State Scholarship named for President Karimov.
Many good memories were shared, and Islam Karimov's fundamental contribution and role in the establishment of our independent nation were duly noted.