An Evening Commemorating the First President in Urgench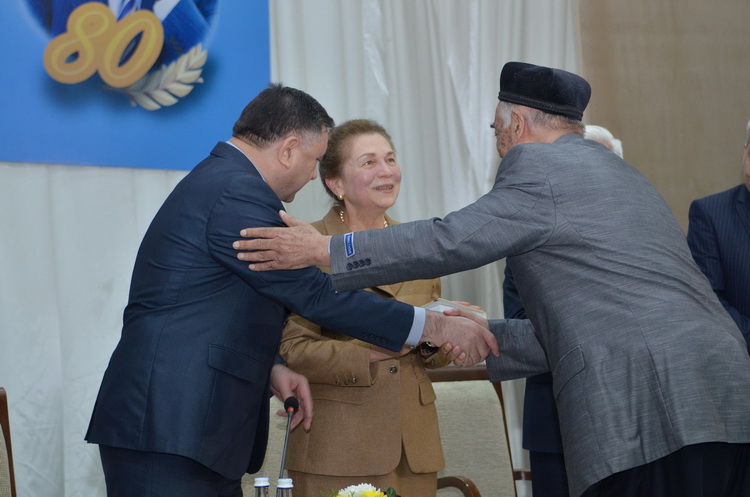 The cycle of events celebrating the 80th birthday of the First President of Uzbekistan Islam Karimov is continuing.
An evening was organized in Urgench with the assistance of JSC "Uzbekneftgaz" and the Khorezm Regional Government that brought together representatives of the community, students, schoolchildren and pensioners.
Many warm words were spoken on that day in remembrance of Islam Karimov, and his enormous contribution to the development of Khorezm Region was described. Scholars, cultural figures, veterans and specialists from the oil and gas industry, and members of the public spoke about Islam Karimov's role in securing the country's independence and its choice to pursue its own development path. The earnest and heartfelt words of the people of Khorezm expressed their sincere feelings in honoring the memory of our First President. They underscored the fact that the name of Islam Karimov is linked with improvements, peace and stability in the region.
Tatyana Karimova, the wife of President Karimov, thanked the meeting organizers and participants for arranging the event and the high regard shown for the memory of the Founding Father of our republic's independence. A film was also screened that described Islam Karimov's decisive role in the establishment and development of our nation.
The evening was capped off with a performance of poems and songs dedicated to the First President, including the famous "lazgi" dance, a favorite of Islam Karimov's.