Coming Soon: The Foundation's Second Exhibition
The Islam Karimov Foundation is working on its second exhibition, entitled "In Search of Paradise Lost…" dedicated to the revival of the vanishing traditions of Uzbek block printing on fabric.
After gaining widespread popularity in the first half of the 19th century, this national applied art basically disappeared by the middle of the 20th century, although it enjoyed a brief revival in the late 1970s and early 1980s. Today the craft of block printing by hand has survived only on a small scale in Bukhara and Marghilan.  
Block print production (chitgarlik) is one of the oldest types of decorative and applied arts, whereby textiles are embellished with patterns and shapes by means of a special wooden stamp. This form of ancient artwork needs social and financial assistance. Support for the single remaining group of master artisans (chitgar) will lead to increased production of hand-block printed fabrics, spur the revival and development of this national handicraft, and contribute to employment.
The exhibition will take place at the end of November in the Tashkent House of Photography.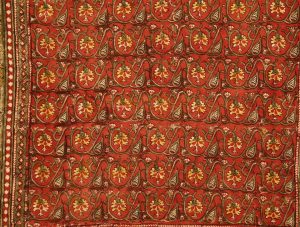 The first exhibition organized by the Islam Karimov Foundation, "The Tread Uniting Generations" devoted to silk weaving, was held in June 2017.   
Programs conducted under the patronage of the foundation aim to advance Uzbekistan's historical, cultural and literary heritage, and include concerts, exhibitions and shows. The foundation facilitates cultural, academic and educational exchanges between accomplished artists and the academic community both within the Republic of Uzbekistan and abroad.