Exhibition in the Amir Timur Museum
To mark the 21st anniversary of the opening of the Amir Timur Museum, an exhibition opened in the museum today dedicated to the contribution that the First President of Uzbekistan made towards the museum's creation.
On display in the exhibition are historical photographs showing Islam Karimov's involvement in the process of designing and building the museum, and the First President's tours of the museum together with other heads of state.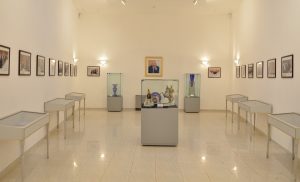 Visitors can also view commemorative souvenirs presented to the museum by President Karimov, as well as works by him dedicated to the Timurid period.