Islam Karimov Foundation launches scholarship programme for postgraduate studies abroad
The Islam Karimov Foundation has announced the launch of the 2017 scholarships for master's degree programmes which will provide young people from Uzbekistan with the opportunity to pursue their education at some of the best universities in Europe and the USA.
The scholarships are offered in the following fields: natural sciences (renewable energy and chemistry); water and land resources management; mechanical engineering; food technology, food safety, food production and marketing; architecture, industrial and architectural design, fine arts.
The applicants are expected to be fluent in English, French or German, and to satisfy foreign institutions' language competence requirements as well as demonstrate academic excellence in the selected fields of study.
In a statement published on the occasion of the launch of the scholarship programme, the chairperson of the Islam Karimov Foundation, Lola Karimova Tillyaeva said: "My father always believed in Uzbekistan's future, and placed great hopes in the young generation of the Uzbek people and their high intellectual potential. Today marks the 20th anniversary since the founding of the Umid (Hope) Foundation, which was set up by the first president of Uzbekistan. Many remember how in the late 1990s – early 2000s thanks to the scholarships provided by the Umid (Hope) Foundation over 800 talented young people from our country gained the opportunity to study at prestigious universities in the USA, Great Britain, Germany, France, Italy and Japan.
"My father often used to say to me how proud he was that an absolutely new generation of talented, intelligent and independent-thinking young people have grown up in our country over the years of independence, and I vividly remember how his eyes brimmed with happiness and hope as he said these words.
"I, like my dear father, sincerely believe in the future of our country and our young generation, and therefore it is with much delight that I announce today the launch of the Islam Karimov Foundation's postgraduate scholarship programme.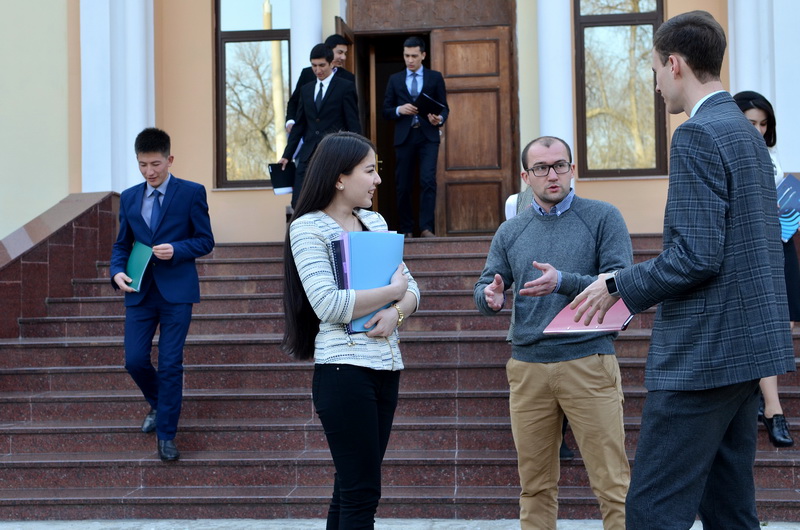 "I hope that the annual merit-based scholarships of the Islam Karimov Foundation will encourage and motivate many young people from Uzbekistan to broaden their intellectual horizons, develop their aspirations for the future and contribute towards the progress and prosperity of Uzbekistan."
The Islam Karimov Foundation is a charitable organization named in honour of late Uzbek President Islam Karimov, who was the founder of the independent Republic of Uzbekistan, serving as its first president from 1990 to 2016.
The Karimov Foundation operates programmes both in Uzbekistan and abroad with the goal of promoting Uzbekistan's historical, cultural and literary heritage.
One of the key goals of the foundation is to provide access to educational opportunities for young people from Uzbekistan through merit-based scholarships awarded in various academic disciplines and fields of study. The scholarships awarded enable advanced students to pursue their education at some of the best universities both in Uzbekistan and abroad.