Publication of catalogue dedicated to history of silk weaving in Margilan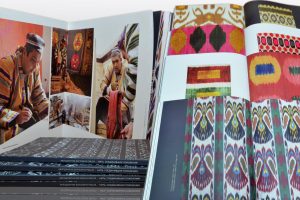 The Islam Karimov Foundation is pleased to announce the publication of a catalogue dedicated to the art of silk weaving, now a priceless cultural heritage. Published in connection with the project "The Thread Uniting Generations," the catalogue traces the history of silk weaving in Margilan, as well as the creative legacy of the Mirzaakhmedov dynasty of master silk-weavers or abrbands.
As well as playing a significant role in preserving Margilan's silk weaving traditions, Turgunbay and Rasul Mirzaakhmedov have also enriched them, adding their own creative flair to the manufacture of Uzbek abr fabrics.
Until recently, little was known of the Mirzaakhmedovs' talent or their input to this time-honoured craft, and it is fair to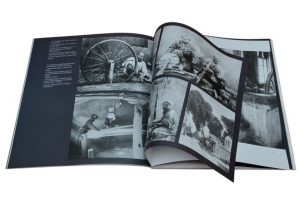 say that they lacked a worthy platform for presenting this ancient skill to a wider audience.
The catalogue follows Turgunbay Mirzaakhmedov's turbulent life and creative quest. In 1982, Turgunbay's property was confiscated and he was sentenced to five years in prison for receiving additional income and owning private property, thereby contravening Soviet law. To put it simply, the master had not forsaken the trade plied by his father and grandfather before him, but had continued working on a home-made loom. This was his "crime", but also his personal and professional triumph; Turgunbay developed over a hundred abr pattern designs, breathed new life and creative ideas into the ancient tradition, and revived the secrets of producing myriad silk and semi-silk fabrics, dormant since the middle of the twentieth century. Through his diligent labours, this one man contributed greatly to the renaissance of classic Uzbek silk weaving, and the fruits of his years of hardship were finally recognised.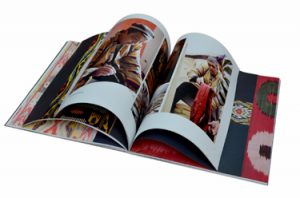 Alongside many rare photographs highlighting various aspects of silk production, this publication also showcases TurgunbayMirzaakhmedov's sketches and designs for the stunning patterns woven into a range of silk fabrics – shoii, bekasab, adras, banoras, and alo bakhmal from Bukhara.
The catalogue also analyses the technical skills of Turgunbay's son, Rasul Mirzaakhmdeov, a gifted and inventive craftsman and master abrband in his own right.
This publication is, then, a unique work dedicated to preserving, reviving and developing one of the world's most gorgeous art forms: the enduring heritage of silk weaving in Uzbekistan.
p> Download