Publishing projects of Karimov Foundation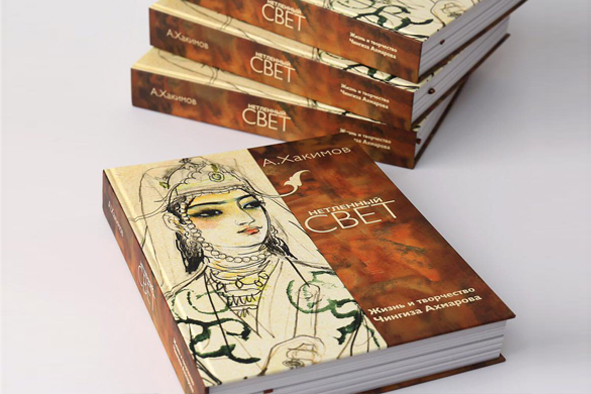 "Infinite Light" is a seminal book dedicated to the creative work of Chingiz Akhmarov, a prominent twentieth century maestro and Uzbek national artist renowned as a muralist, portraitist, and tutor who went on to establish his own school of fine art. 
Published by the Karimov Foundation in August 2018, the book brings together a collection of the artist's works, setting them alongside archive materials as well as personal accounts given by his students and contemporaries.
The author, Professor of Fine Arts Dr. Akbar Khakimov, traces the course of Chingiz Akhmarov's unusual personal and professional evolution using rare archive photographs to illustrate his story. This publication also includes a sizeable collection of reproductions of the master's works, many of which are published here for the first time.
Publishing, with a primary focus on works exploring Uzbekistan's traditions, arts, literature and the intellectual achievements of the Uzbek people, is one of the priority areas of the Karimov Foundation's work.
Over the past three years, the Foundation has accomplished 11 publishing projects.