Representatives of the Karimov Foundation participated in a symposium dedicated to traditional weaving machines and technology, which was held in Hangzhou (China)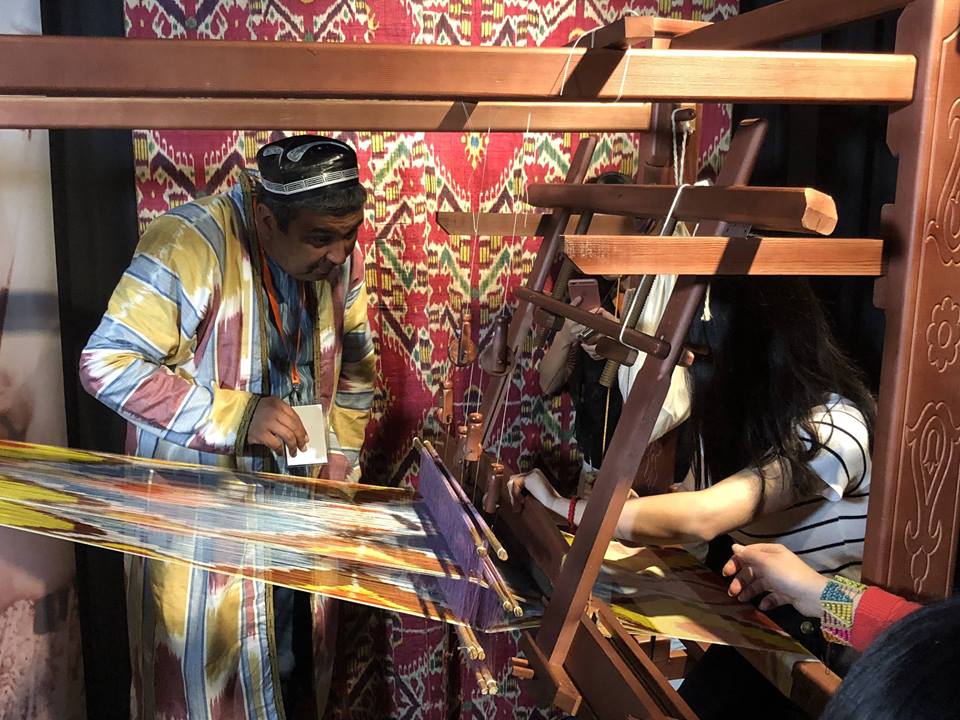 "The World of Looms: Weaving Technology and Textile Arts in China and Beyond" is the first exhibition in China to present the rich cultural heritage of looms and weaving technologies from around the world. Held at the China National Silk Museum in Hangzhou, the largest silk museum in the world, the event celebrates textile innovations and traditions. 
At the conference held as part of the exhibition, the Karimov Foundation's art expert Binafsha Nodir delivered a report focusing on the Uzbek ikat, silk weaving technology and traditional loom. Prominent master weaver from the eastern Uzbek town of Margilan Rasul Mirzaakhmedov demonstrated his craft at the workshop held as part of the event.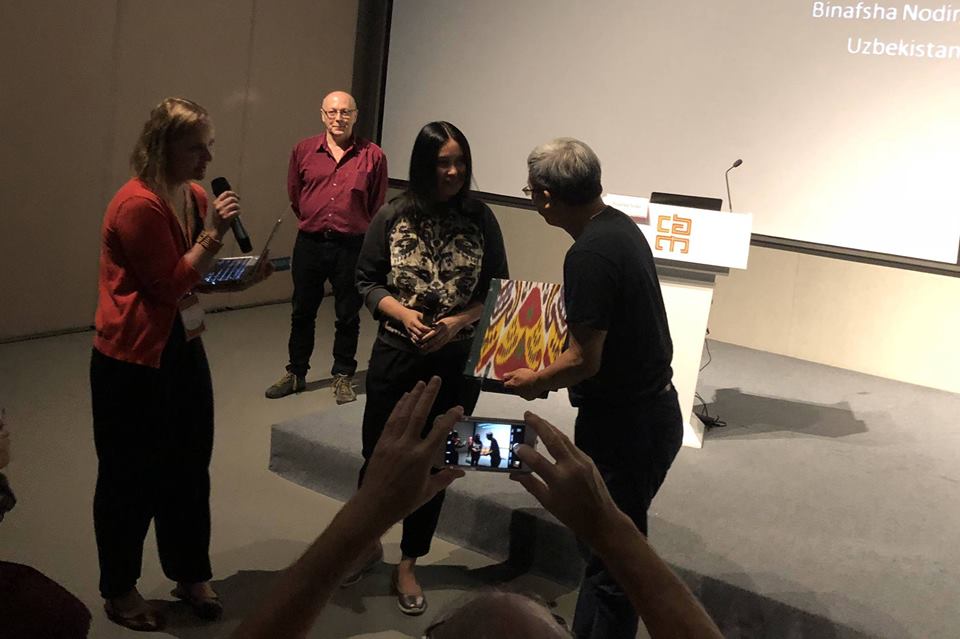 One of the priority areas of the Karimov Foundation's work is to foster and strengthen intercultural exchange by promoting traditional art and providing support to artisan groups who are keeping Uzbekistan's centuries-old, exquisite craft traditions alive.
With a view to preserving the traditional art of Uzbek silk weaving, in 2017 the Karimov Foundation published a book entitled "The Renaissance of Uzbek Silk", which traces the history of silk manufacture in Uzbekistan from its mythical beginnings to the magnificent innovations of today's skilled master weavers and designers.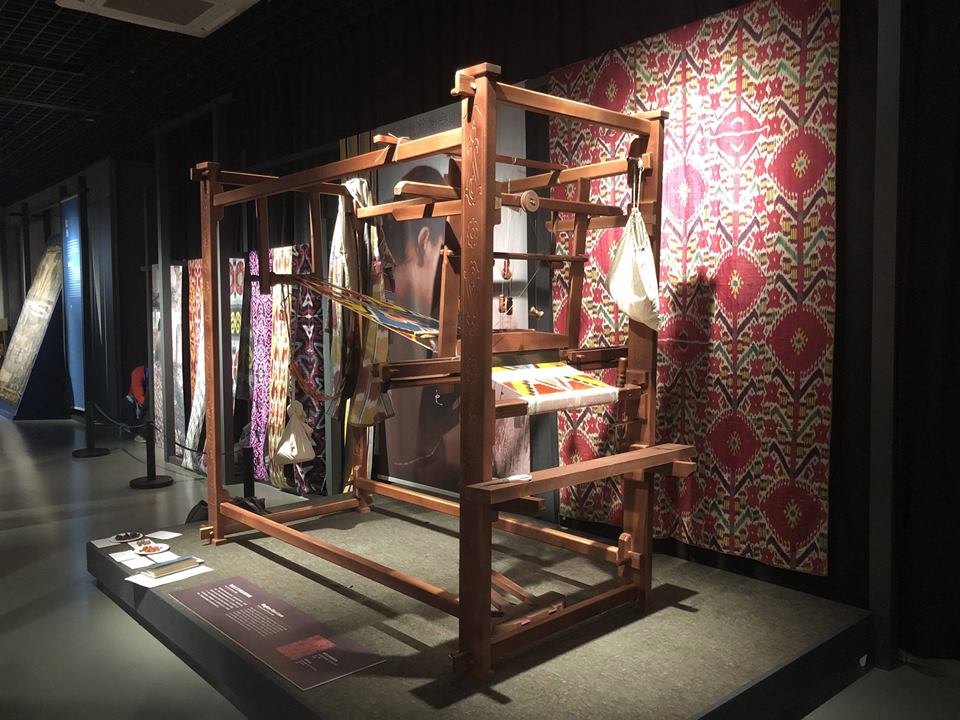 Last year, the Foundation held an 18-day exhibition in Tashkent called "The Thread uniting the Generations" which sought to promote the unique art of silk weaving and introduce the work of outstanding master weavers from Margilan. An art catalogue published in connection with the project traces the history of the creative legacy of the Mirzaakhmedov dynasty of master silk-weavers.
In November the Foundation backed a major art exhibition "In Search of Paradise Lost…" dedicated to the revival and development of Uzbekistan's disappearing art of block printing on textiles.
An exhibition dedicated to the art of Uzbek embroidery is due to be held this autumn.