The second phase of the selection process for the Islam Karimov Foundation's scholarships for postgraduate studies abroad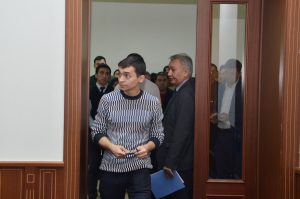 This phase in the selection process, held at the Tashkent branch of Turin Polytechnic University, was attended by applicants who had successfully passed the foreign language examinations. The aim of the latest examinations was to ascertain the level of the candidates' knowledge of their chosen field of study.
The Islam Karimov Foundation is a charitable organization founded in October 2016 in memory of the first president and founder of the independent Republic of Uzbekistan.
One of the key goals of the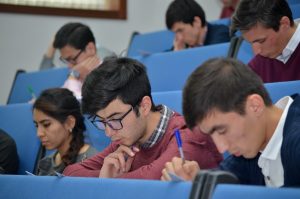 Foundation is to provide access to educational opportunities for young people from Uzbekistan through merit-based scholarships awarded in various academic disciplines and fields of study. The scholarships enable talented students to pursue their education at some of the best universities in Uzbekistan and abroad.
Under the Foundation's 2017 scholarship programme, a total of 12 young people from Uzbekistan have recently started studying for their master's degree at universities in Germany, Italy and Russia.