the solo exhibition of works by Bobur Ismoilov – Narratives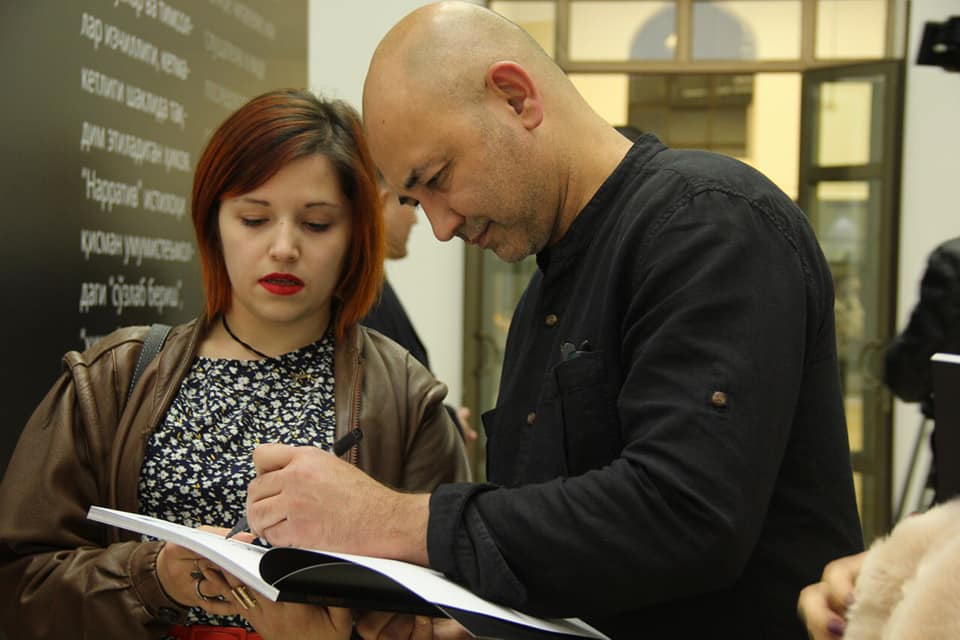 A temple as an allegory for the human soul, an Amazon as the embodiment of the protector-mother and emancipation, Sufi parables and ancient myths – canvases by Bobur Ismailov spanning a whole spectrum in black and white are unfurled before us at an exhibition launched by the Karimov Foundation at the Tashkent House of Photography. 
Any of Bobur Ismailov's 50 paintings showcased at this exhibition could easily be imagined as a scene in a show or a still from a black-and-white film, and it was the narrative-like quality of the pictures presented here that led to the choice of the exhibition's title: Narratives.
Bobur Ismailov's canvases featured at the exhibition are unburdened by many details, with few objects or figures, but they are full of philosophical musings.
Speaking about the reasons behind his shift to the minimalist technique, Ismailov notes that forsaking intricate details and abandoning a profusion of colour allows him to concentrate on what is most important and to depict his images in the most laconic and expressive way.
Bobur Ismailov is an artist and philosopher, one of the most outstanding representatives of contemporary art in Uzbekistan, whose philosophical works explore the depths of human nature. 
The exhibition is on at the Tashkent House of Photography (4 Istiqbol Street) from 10 to 30 December every day (except Mondays), from 1000 to 1700.
Raising the profile of Uzbek contemporary visual arts and fostering a national school of art by holding exhibitions and other cultural events both inside the country and abroad is one of the primary goals of the Karimov Foundation.