Twenty-Six Years Ago, Uzbekistan Joined the United Nations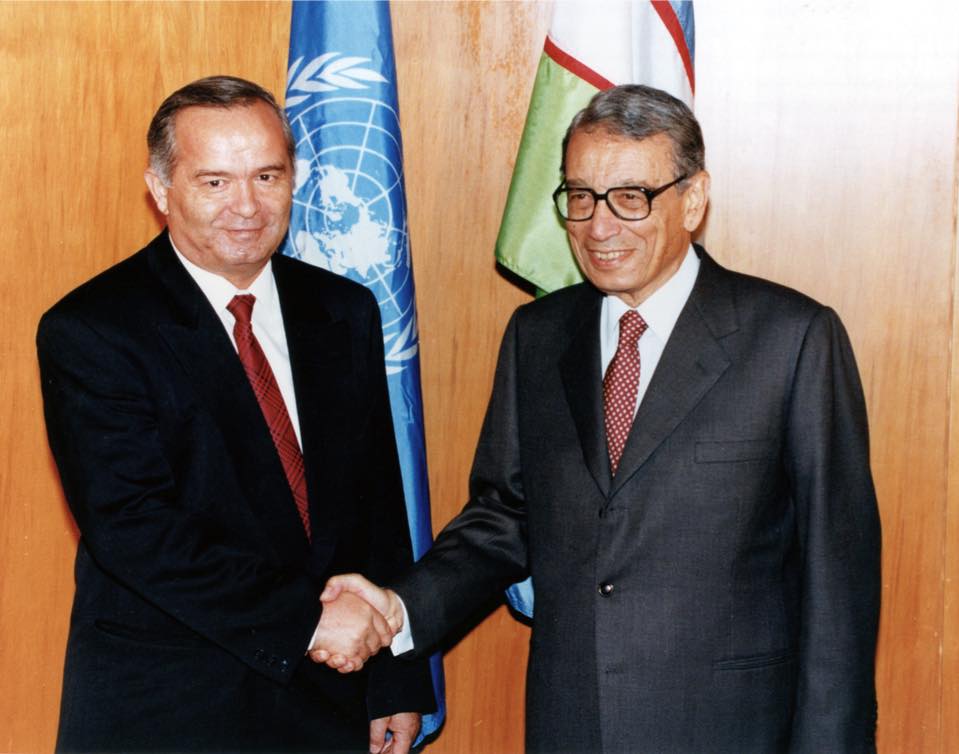 In the photo: President Islam Karimov with UN Secretary-General Boutros Boutros-Ghali. September 1993.
Exactly 26 years ago today, Uzbekistan joined the United Nations.
Following the Republic of Uzbekistan's declaration of independence in September 1991, President Islam Karimov understood perfectly well that true national sovereignty could only come about if its government had complete autonomy over its ability to implement its domestic and foreign policies. Therefore, one of the primary tasks for Uzbekistan was to get recognized by the international community as a sovereign country and full-fledged subject of international law.
In this connection, literally one day after his inauguration, Islam Karimov sent a letter on 6 January 1992 addressed to UN Secretary-General Boutros Boutros-Ghali announcing Uzbekistan's application for membership of the United Nations. In other words, it was practically the first political action taken by the head of the new independent nation upon assuming his duties, at a time when both the domestic political situation and the situation around the country were extremely difficult and very unstable. The Republic of Uzbekistan became a member of the UN on 2 March 1992.
From the moment it joined the organization, Uzbekistan defined its priority areas of cooperation: opposing threats to peace and stability, illegal narcotics trafficking, preventing the spread of weapons of mass destruction, solutions to ecological problems, and socio-economic development.
Uzbekistan has been visited by UN Secretary-Generals Kofi Annan, Ban Ki-Moon, and Antonio Guterres.