Publication of the book about the first Uzbek photographer Kh. Devanov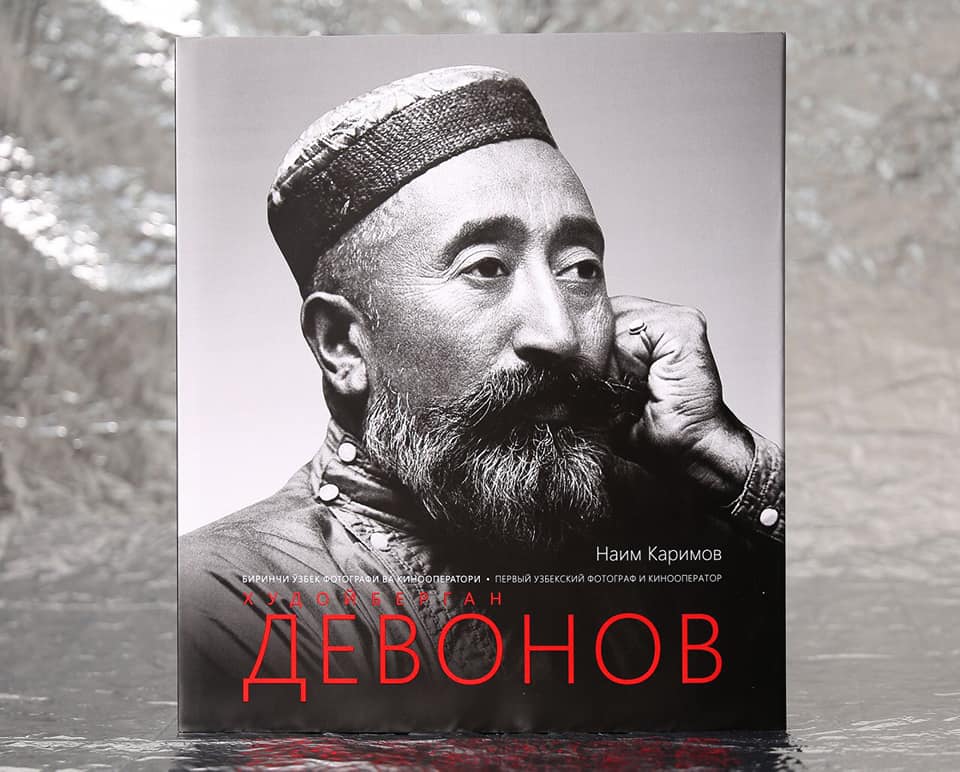 The Karimov Foundation has published a book dedicated to the life and work of Uzbekistan's first photographer and the founder of Uzbek cinema – Khudaibergen Devanov.
The publication is authored by renowned Uzbek scholar Naim Karimov who spent many years researching the educational work of the Jadid intellectual movement. This new book published in both Uzbek and Russian languages showcases illustrations from Khudaibergen Devanov's unique archive and discusses the history of photography and cinematography in Uzbekistan. 
Khudaibergen Devanov was born in 1879 in the Khanate of Khiva. His father, Nurmuhammad Devanov, managed properties in Khodjayli. Young Devanov received a good education and was fluent in Arabic, as well as being well versed in poetry, music and horticulture. Wilhelm Penner, a German photographer living in Khorezm, tutored him in photography and Devanov took his first photographs in 1890. His subjects then were harvesting cotton, the construction of madrasahs, and the Nowruz spring festival. He went on to shoot his first cinematic piece in 1908, filming historic monuments, minarets and mosques of Khorezm. This short documentary marked the birth of Uzbek cinematography.
Devanov was arrested in 1937 during Joseph Stalin's campaign of political repression, the Great Terror, and was sentenced to death in September 1938.
Khudaibergen Devanov's fascination with the history of his native land and love for his people permeate his photographs and films. His masterful, creative images are priceless, earning him a place of honour in the history of Uzbek cinematography.
This new publication is dedicated to the 82nd birthday of the founder of independent Uzbekistan and its first President Islam Karimov.