Publishing projects of Karimov Foundation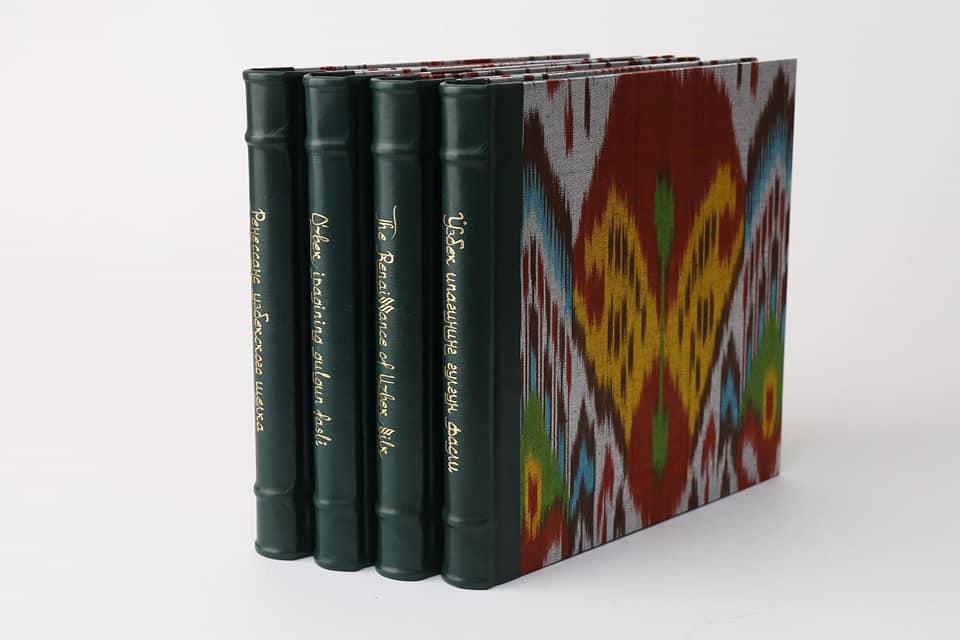 "The Renaissance of Uzbek Silk" – a full-colour volume dedicated to the centuries-old silk weaving tradition which is based on Ikat techniques. Published by the Karimov Foundation in Uzbek, Russian and English, the book tells the story of silk from its origins right up to the classic Uzbek Ikat produced today.
Ikat is the original, unique tradition of silk weaving, a craft carefully passed down through the ages from generation to generation and preserved to this day as a priceless cultural heritage of the Uzbek nation.
By lovingly preserving the time-honoured techniques of Ikat silk weaving, Uzbek masters have ensured this true cultural heritage of the Uzbek nation can now enjoy a new period of renaissance in the 21st century.
Carefully researched and with full-colour photographs adorning every page, "The Renaissance of Uzbek Silk" is a worthy tribute to this centuries' old tradition, a true cultural heritage, now preserved for future generations thanks to the magnificent works of Uzbek master-weavers.