Reconstruction of schools in Bukhara Region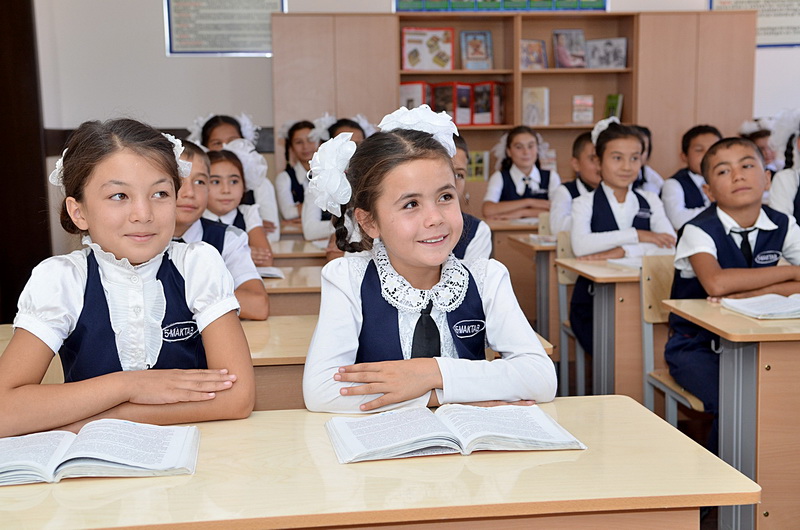 Two schools in Bukhara Region's Karakul District have recently reopened following extensive renovation, which was backed by the Islam Karimov Foundation. The premises of schools No 5 and No 43, which are located on adjacent territories, and were built in 1961 and 1980, were in a state of disrepair, and required complete internal and external overhaul.
The Foundation also built assembly and sports halls, as well as handball, volleyball, basketball and tennis courts and a football pitch in the schools' yard. Five extra classrooms were built for School No 43, where 341 children are educated. Due to lack of classrooms, in the past children used to have their classes on the premises of the neighbouring school.
The Foundation also built a new gym and canteen equipped with new facilities for School No 5, where 711 children are educated. The schools' training and administrative premises have been provided with modern furniture and equipment, including computers. Chemistry, physics, biology, IT, arts and crafts labs have been provided with new educational equipment and facilities. The schools' communications systems have been upgraded, their foundations and walls have been strengthened, and new heating, water supply and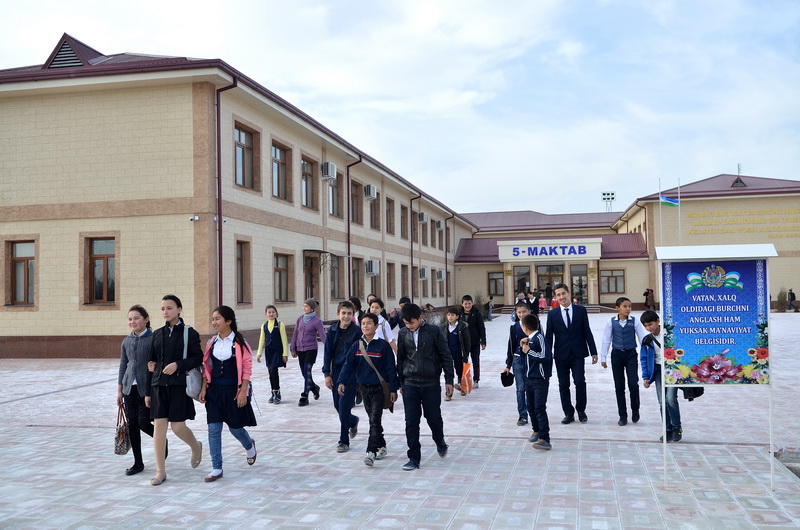 sewerage networks have been installed, along with fire protection systems.
"On behalf of the Islam Karimov Foundation, I would like to offer my sincere congratulations to students, teachers and parents on this important event. We all know well the key role schools play in shaping a person's character and future. It is my sincere wish that these schools will become a place which nurtures talent and creativity, and I very much hope that the conditions and comfort which we have sought to create will have a positive impact on children's education, as well as their future," Lola Karimova-Tilyaeva said on the occasion of the schools' reopening.
The Islam Karimov Foundation is a charitable organization named in honour of late Uzbek President Islam Karimov, who was the founder of the independent Republic of Uzbekistan, and served as its first president. One of the main objectives of the Islam Karimov Foundation is to promote Uzbekistan's historical, cultural and literary heritage both in our country and abroad. The foundation operates various scientific, educational and cultural programmes with the goal of providing greater opportunities for the education of young people and the professional development of university lecturers, school teachers and medical workers.