Karimov Foundation publishes exquisite book "Uzbekistan: An Experience of Cultural Treasures to Colour"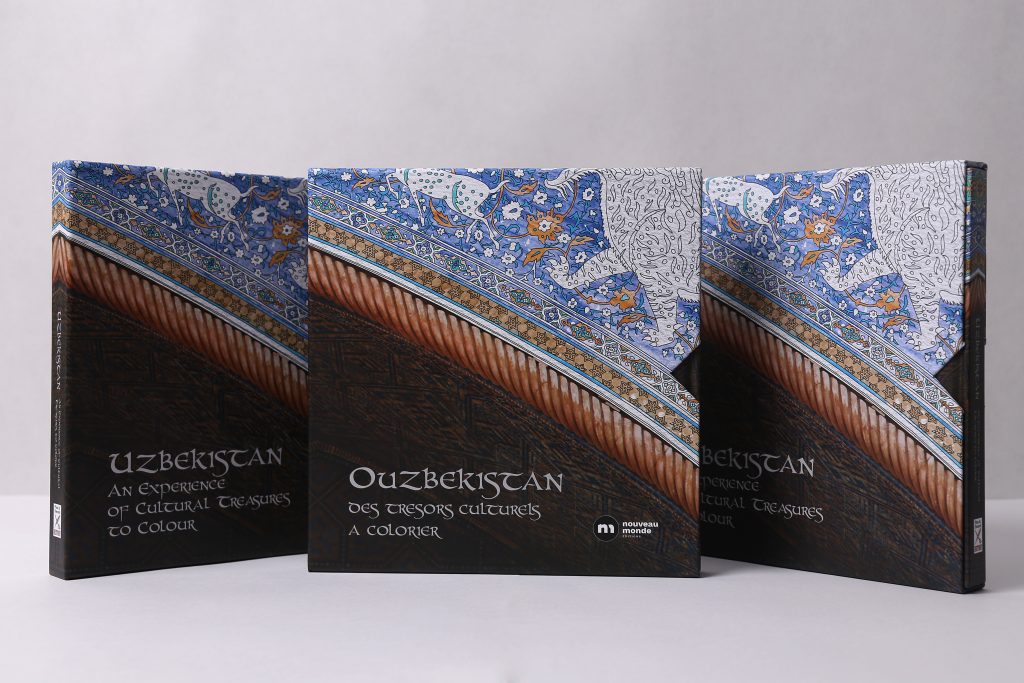 The exquisite book, Uzbekistan: An Experience of Cultural Treasures to Colour ("Ouzbékistan: Des trésors culturels à colorier"), has been published by the Karimov Foundation, in collaboration with Nouveau Monde Editions (France) and Pen & Sword Books (UK).
Through its interactive format, the colouring book seeks to introduce the reader to the fascinating and vibrant cultural heritage of the people of Uzbekistan – mesmerizingly beautiful historic monuments, captivating mosaics with their complex geometrical patterns and motifs, vivid pallets of ceramics, tapestries, ornamented textiles, and works by modern and ancient artists. 
"Four years ago, I had an idea: to create an interactive book that would introduce my friends and acquaintances from abroad to the rich cultural heritage, artistic traditions and magnificent architecture of Uzbekistan, the country where I was born and raised. I wanted this book to be of interest to everyone – to adults and children, to people from different professional and cultural backgrounds. The process of creating the book – which is unique both in its content and artistic approach – took four years, and involved an extensive group of people: historians, artists, designers, translators and editors," said Lola Karimova-Tillyaeva, the head of the Karimov Foundation. 
The book comprises images that highlight the country's cultural treasures, accompanied by short texts explaining their historical significance. On the right-hand pages, the reader is given the opportunity to colour in their own drawings based on the beautiful photographs provided.
Serving as a gateway to discovering and exploring Uzbekistan's cultural and artistic legacy, this edition has become another gem in the collection of books published by the Karimov Foundation.
Forged throughout the ages, the strikingly expressive art of Uzbekistan has bequeathed to the world a wealth of wonderful creations, true works of art. 
Located at the crossroads of the Great Silk Road, ancient Uzbekistan was a cultural melting pot, and the people travelling with their caravans through this land added their own distinctive footprint to its artistic traditions, creating a unique culture and historical heritage that still inspire the imagination.
We hope that the mesmerising patterns and colours contained in the impressive examples of Uzbekistan's national art in this publication will lead the reader to a deeper appreciation of the fine skills and creative thinking running through all forms of Uzbek art and shared by artists past and present.