Bobur Ismailov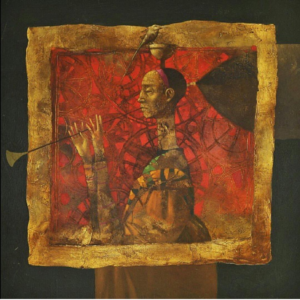 Bobur Ismailov has made an outstanding contribution to the modern interpretation of the rich pictorial traditions of the Uzbek national fine art, enriching it not only with his distinctive signature style, but also an extraordinary narrative imbued with the deep philosophy of love and life, exploring their birth, journey and meaning. Bobur was instrumental in conceiving the designs of a number of restaurants in Uzbekistan's capital, Tashkent. It's well-known that "Caravan" – which was the first Uzbek theme restaurant featuring a fascinating national interior design – owes its amazing decor to Bobur Ismailov. Bobur has worked on a number of other major design projects both in Uzbekistan and abroad. However, it can be said with certainty that nothing brings him more joy than creating his new paintings. Completely immersing himself in the world of his own making, the artist shares it with the admirers of his talent through his artworks.
His paintings are infused with love for the place he was born and grew up in, and his style allows him to dissect his lineage and ancestry in an effort to further understand the formation of his artistic identity. Landscapes and people, faces and colours – all of these are fused in the imaginative chains of thoughts and extraordinary stories of the artist.
"I do not paint from nature. I do not copy a reality. I consider creating a painting to be a more profound process than the mere materialisation of a thought. Canvases are like a stage, and the process of painting is always as captivating as developments in a theatrical play. My fictional character and his or her world are decorations of my illusions. For me, every finished painting is an incomplete theatrical performance which has its own unanswered questions," says Bobur Ismailov.